RO (Reverse Osmosis) Devices®improve the water quality by removing minerals such as sodium, sulphate, chlorine, sediment and bacteria. Better water not only influences your devices, but also the taste of your coffee, your tea, your ice. The domestic & commercial solutions provided by Vision Water improve your day-to-day life and ease your comfort.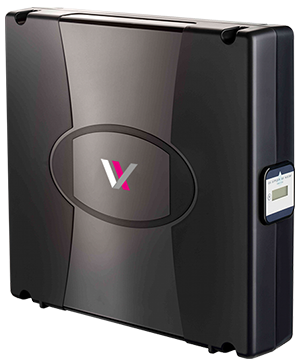 What makes your Vision WATER RO unique?
LCD Interface
This interface gives the possibility to view directly on the screen the status of the filter and any alarms. It is also possible to set the desired alarm parameters and lock or unlock the machine.
Internal prefiltration
21,000 liter of capacity it has an exclusive head not compatible with other on the market.
60% Recovery
Ecological, less waste water.
Built-in salinity regulator
It is possible to adjust the salinity of the output water with this simple integrated valve in the vessel.
TECHNICAL CHARACTERISTICS
Min/max supply pressure [bar]

Min/max water temperature [°C]

Max permitted chlorine [PPM]

Max permitted manganese [PPM]

Min/max ambient temperature [°C]

Max relative humidity [%]
Softeners
Softening is the removal of calcium.
Well Water
Filtering well water is the removal of calcium, iron, magnesium and other metals.
RO
Reverse Osmosis units take out all elements in the water to get the safest residential water.
Filters
Pre-filters take out small sediments in your water.
Cartridges
Single point-of-use filter cartridges improve your taste, odor or concentration of sediments.
Softening of water is the removal of calcium. Softened water extends the lifetime of your household applications, saves you energy costs & detergents and improves your skin & hair. Using softened water has a positive effect on your way of living.
Find out more
Each well has a different water quality. Whether it is iron, manganese, calcium, sulfur or ammonia, we define the filter media that suits your situation the best.
Find out more
We improve the taste, the odor, filtration or the sediments in the water of your faucet. Specific Vision Water solutions make your water drinkable.
Find out more